TWINSTAR PRECAST was founded in 2014 with the objective of assisting civil engineering contractors & civil engineers with complicated sites and solutions where currently available precast concrete products just won't work. With 20 years of experience in the precast industry, owner Annemerie Hilhorst realised that there was a gap in the precast market for custom products and one-off items. In the concrete pipe and manhole market, the emphasis is on high volumes, and the time to design and build moulds for non-standard products disrupts any normal well-oiled production line.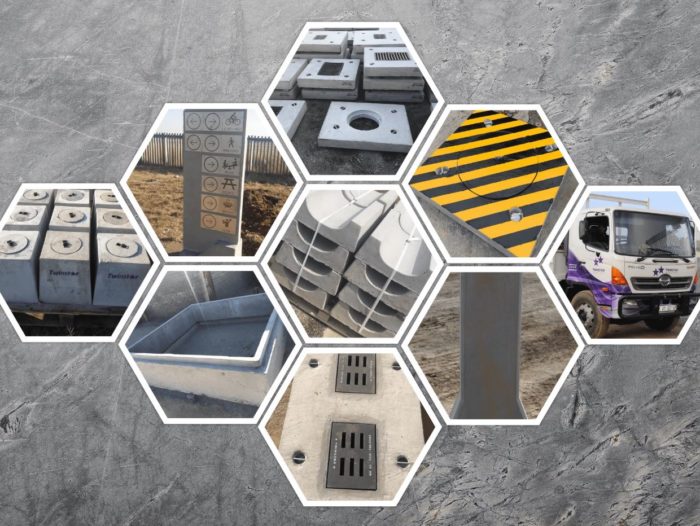 To manufacture those products that are not commonly produced on a daily basis requires additional skills and supervision. For these companies, it is not profitable to "break" a profitable production process for a one-off item. With TWINSTAR's experience in precast concrete, they understand what is possible and give expert advice on the feasibility of your design. Precast concrete needs special knowledge and skills and not all contractors have the necessary manpower and facilities to manufacture such products on site. With this in mind, TWINSTAR PRECAST strives to be the problem solver and are solution-driven in all aspects of precast concrete.
With products ranging in weight from 20kgs up to six tonnes, the company is capable of solving almost all your precast problems and turning your nightmare requirements into a quick solution. TWINSTAR PRECAST also recently started in house manufacturing of polymer products. The risk of theft of products with steel and cast iron components increases daily. These polymer products have no metal components and reduce the safety risk of open manholes, as well as the financial implication this has on Councils and developers. TWINSTAR manufactures manhole lids and frames, as well as stormwater gratings. These components can be bought as a loose item, or cast into the required precast concrete slabs.
Situated in Olifantsfontein, Gauteng, but TWINSTAR will deliver anywhere in South Africa. Their crane mounted trucks can offload the product on your site. TWINSTAR PRECAST also offers a service where the crane mounted trucks can assist with placing of slabs during installation.