It is safe to say that the topic of hygiene has come to the forefront of people's minds in recent times. This issue is not isolated to the home, but also applies to, and is possibly more prevalent in public areas.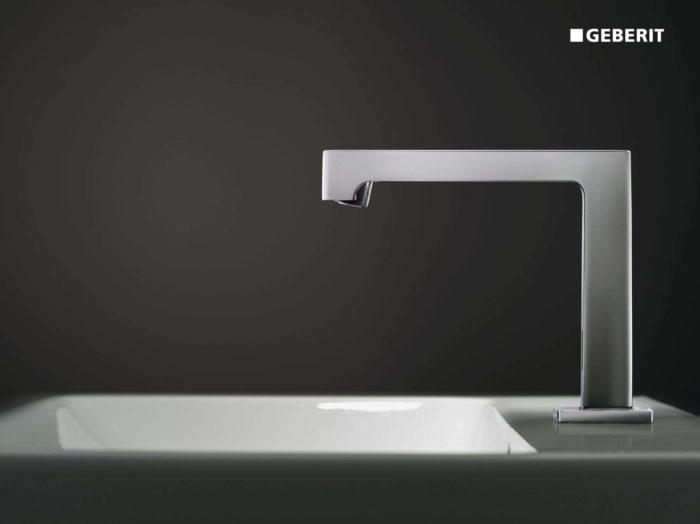 Electronic washbasin taps are primarily used in sanitary facilities in public and semi-public buildings such as airports, shopping centres, schools or restaurants. These taps have to be reliable in highly frequented spaces in particular and must be able to withstand a great deal, including intensive use. Selecting the right solution is therefore particularly important for reliable function.
The Geberit Piave and Brenta ranges, designed by London-based design studio, Christoph Behling Design, feature an incredibly slim, timeless and elegant form. Aside from being aesthetically pleasing, these ranges are easy to clean and maintain. Both versions are available as wall-mounted or deck-mounted taps and can be combined with practically any washbasin design.
The Brenta and Piave are available in either mains or battery operation. Allowing for greater flexibility when planning. Self-sustaining power units are also available, ensuring energy costs are kept to a minimum and decrease our impact on the environment.
With the touchless operation, modern design while being rugged enough to withstand heavy traffic and providing a variety of product options, the Geberit range of electronic mixers should be the perfect solution for any public sanitary facility. For more information on Geberit's range of electronic taps click here.