Incredibly beautiful new decors and finishes recently introduced to the Tru-Wood range offer real rich flooring options for the discerning specifier and designer. The structure and design of the EIR surface make it almost impossible to distinguish Tru-Wood from natural Oak. The aesthetic is further enhanced by the boards 12mm thickness, it's four-sided bevel and large format which give Tru-Wood a true solid wood look and feel.
Ideal for high-traffic design
Extremely stable, high water, stain and scratch-resistant, "Atroguard" technology creates a 100% natural wood fibreboard, which has been engineered for active spaces such as hotels, activity and lifestyle centres or simply for making a lasting impression when used in commercial and residential projects.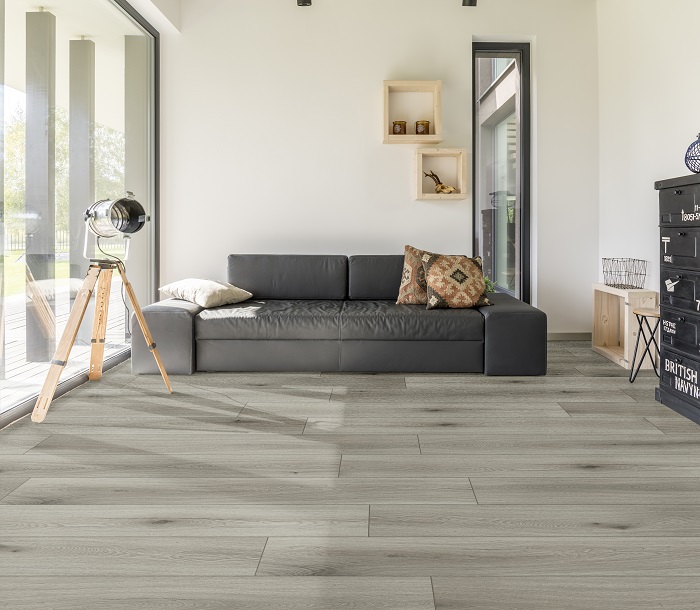 Core board for stability
The "Sure Core" core board is a genuine high-density spine for the product and in combination with its melamine impregnated top layer and balancing backer, offer a board that is:
· 35% more stable than other laminates.
· Resistant to all temperature and humidity changes.
· Suitable for use with underfloor heating systems.
· Can be laid in areas up to 400m2 without the need for unsightly expansion profiles.
Highly Water-Resistant
Using a two-pass "power seal" process and patented tight lock joint (having five times the contact area of normal systems) means no moisture can penetrate the board or joint, resulting in a floor solution ideally suited to wet areas such as kitchens and bathrooms. Tru-Wood can be wet or steam mopped and carries a 72-hour ponded water warranty.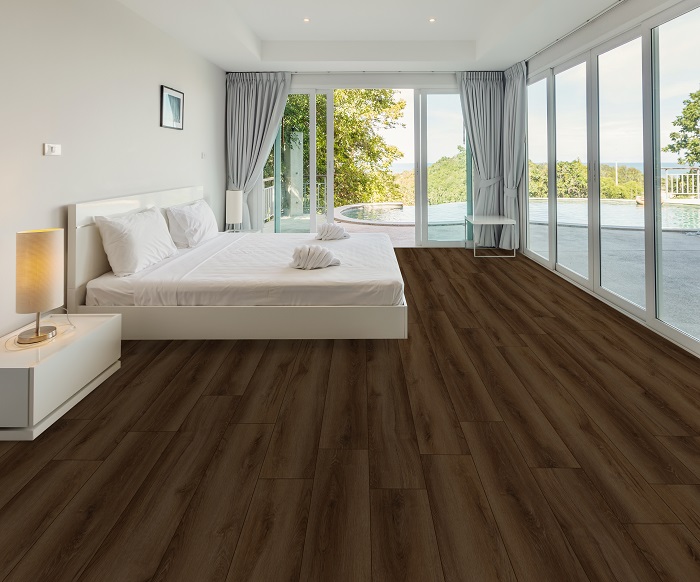 Full commercial grade surface
Finally, the wear resistance of Tru-Wood is provided by its AC5 full commercial grade surface wear layer that provides exceptional scratch and stain resistance, is colourfast and together with the high-density core also provides superior protection against indentations from impact loads.
All the look and feel of natural timber with none of the disadvantages!